WWE Fondant Cake How To
How-To
| | | | |
| --- | --- | --- | --- |
| Yield | Servings vary | Level | Advanced |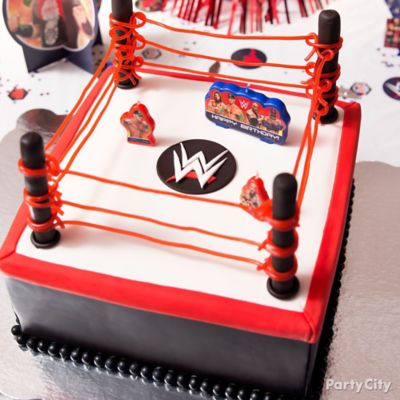 Ingredients:
One square cake, frosted
White fondant
Black fondant
Red icing color
Black Candy Melts® candy
Pretzel rods
Red licorice strings
Black Sixlets®
Supplies:
Fondant roller
Pizza cutter or paring knife
Parchment or waxed paper
WWE candles
Cake board
Follow Instructions
1) Apply fondant to cake
Roll out the white fondant. Place it over the cake, smooth it down and trim off the excess with a pizza cutter or paring knife. Reserve the excess white fondant. Roll out the black fondant and wrap it around the sides of the cake, trimming and reserving the excess. To create red fondant, knead the excess white fondant into a ball until soft. Using a toothpick, dot red icing color onto the fondant and knead until evenly distributed. Roll out the red fondant, cut into strips and place them around the edges of the "ring." Reserve excess red fondant.
2) Create a WWE logo
Cut out a circle of the excess black fondant and place on top of the cake in the center of the "ring." Freehand a WWE symbol using the excess white and red fondant.
3) Cover pretzels with candy
Melt black candy per package instructions. Dip four pretzel rods into melted candy. Place on parchment paper-covered cookie sheet and chill until set, about 5 minutes. Poke one dipped pretzel rod into each corner of the "ring."
4) Attach licorice "ropes"
Wrap three rows of licorice strings around the pretzels to look like ropes, securing the ends to the pretzels with excess melted candy as you go.
5) Decorate with Sixlets
Add black Sixlets® all around the bottom edge of the cake.
6) Place WWE candles
Top with WWE candles for an unbeatable cake!
More WWE Party Ideas View All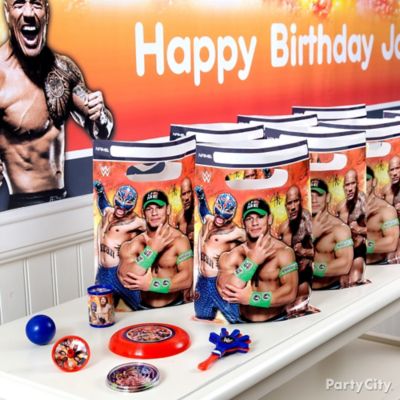 Value pack = favors in a flash
Slammed for time? Grab some WWE favor bags and fill them with themed toys from the WWE Favor Value Pack. You won't even break a sweat!
More Boys Birthday Ideas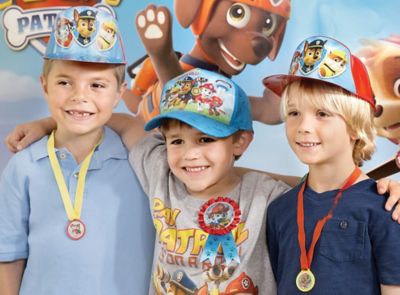 PAW Patrol Party Ideas
MOM Patrol is on the job! Your mission: To give the party pups a fun-filled birthday adventure.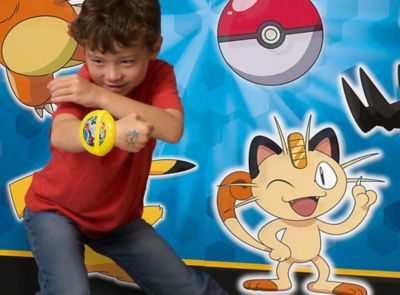 Pokemon Party Ideas
You gotta catch 'em all… our decorating, favor, dress-up and cake ideas, that is!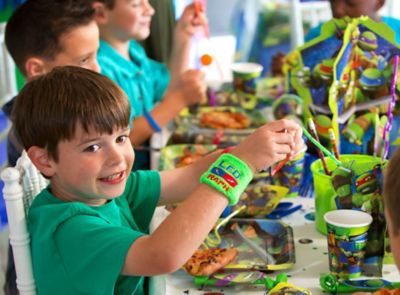 TMNT Party Ideas
Shell-kicking ideas for your Teenage Mutant Ninja Turtles shindig!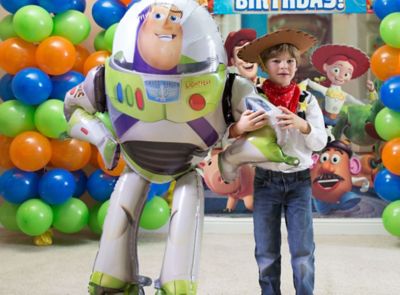 Toy Story Party Ideas
Mix and match our favor, snack, and decorating ideas for a one-of-a-kind celebration!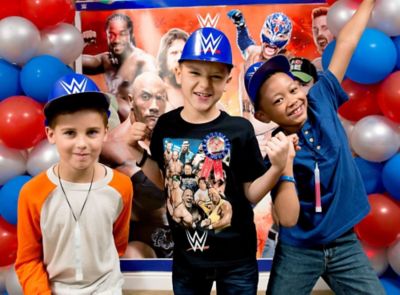 WWE Party Ideas
Mix and match our favor, snack, and decorating ideas for a one-of-a-kind celebration!