Star Wars Cupcake Tower
How-To
| | | | |
| --- | --- | --- | --- |
| Yield | 24 Cupcakes | Level | Intermediate |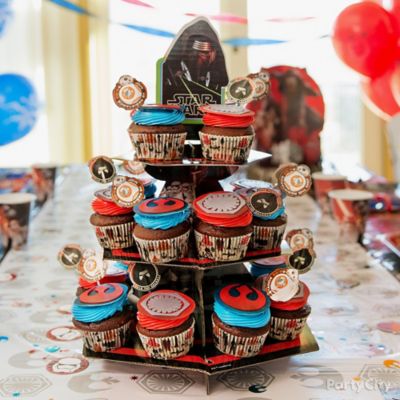 Ingredients:
24 cupcakes
White Buttercream Icing Mix
Red Icing Color
Royal Blue Icing Color
Black Icing Color
Fondant
Black Color Mist
Supplies:
Circle Cutters
Fondant Roller
Fondant Smoother
Open Star Decorating Tip
Decorator Bag
Star Wars Baking Cups
Star Wars Pixs
Star Wars Cupcake Stand
Follow Instructions
1) Tint Fondant
Knead white fondant until soft. Split ball into three. Tint one ball red, one ball blue and one ball gray. Use small drops of icing color and knead until even and desired color is reached.
2) Cut and Mist Circles
Roll out fondant and cut 12 blue circles and 12 red circles. Use black Color Mist spray to create discoloration on circles.
3) Cut and Mist Symbols
Using inspiration from the Star Wars swirl decorations, cut out 12 Resistance symbols from red fondant and 12 First Order symbols from gray fondant. Mist the bottom of the Resistance symbols with black Color Mist. Stack Resistance symbols on blue fondant circles, and stack First Order symbols on red fondant circles from step 2. Use small amounts of water as adhesive.
4) Let Sit Overnight
Lay fondant cupcake toppers on a flat surface overnight to harden. This will make them sit on the cupcake icing better.
5) Bake Cupcakes
Bake 24 cupcakes in Star Wars baking cups according to recipe directions. Let cool.
6) Tint Icing
Separate icing into two batches. Tine one batch royal blue and the second batch red.
7) Ice Cupcakes
Add an open star decorating tip to the decorating bag, then fill the bag with icing. Ice cupcakes.
8) Position Fondant and Picks
Place fondant toppers on cupcakes, and use Star Wars party pics for extra decoration. Arrange cupcakes on Star Wars treat stand and your cupcake mission is complete!
More Star Wars Party Ideas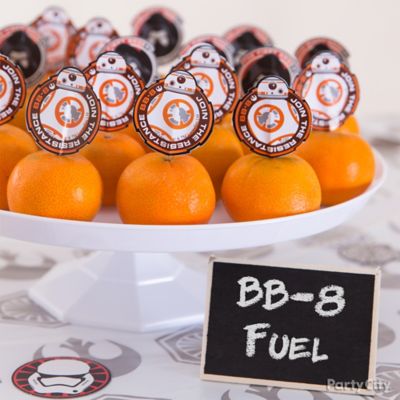 BB-8 sweet treats!
There's no Dark Side to these yummy mandarins, topped with their favorite Star Wars friend.
More Boys Birthday Ideas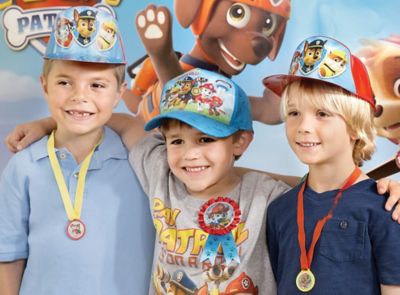 PAW Patrol Party Ideas
MOM Patrol is on the job! Your mission: To give the party pups a fun-filled birthday adventure.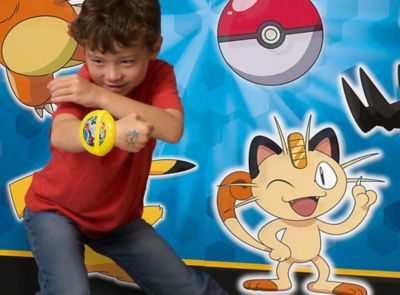 Pokemon Party Ideas
You gotta catch 'em all… our decorating, favor, dress-up and cake ideas, that is!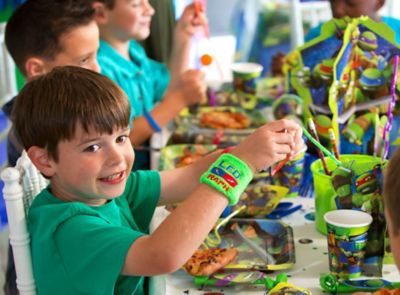 TMNT Party Ideas
Shell-kicking ideas for your Teenage Mutant Ninja Turtles shindig!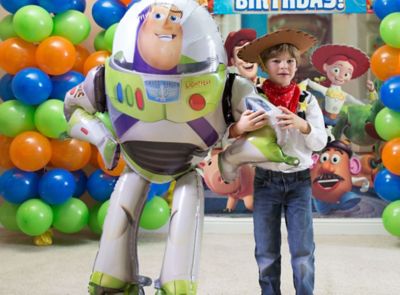 Toy Story Party Ideas
Mix and match our favor, snack, and decorating ideas for a one-of-a-kind celebration!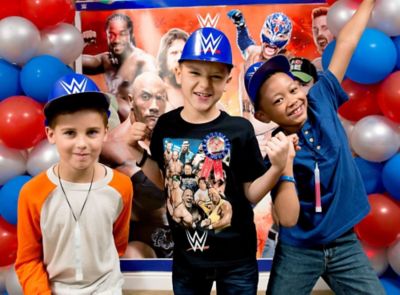 WWE Party Ideas
Mix and match our favor, snack, and decorating ideas for a one-of-a-kind celebration!