SpongeBob Form Cake How To
How-To
| | | | |
| --- | --- | --- | --- |
| Yield | Servings vary | Level | Medium |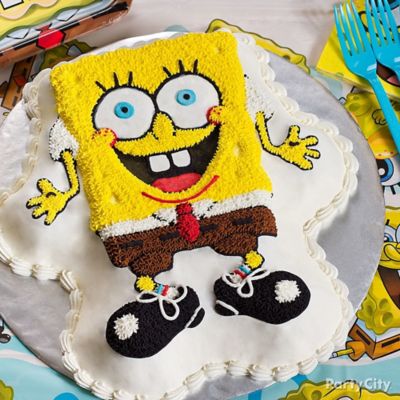 Ingredients:
Wilton Icing Colors in Black, No-Taste Red, Royal Blue, Lemon Yellow and Brown
Two-layer cake mix or favorite layer cake recipe
Buttercream Icing
Supplies:
Wilton Decorating Bags and Coupler
Decorating Tips 3, 16, 21
Wilton Cake Board
Cornstarch
Toothpicks
Follow Instructions
1) Bake cake
Bake cake in pan according to recipe instructions. Let cool, then transfer to cake board.
2) Prepare buttercream
Tint 1/2 cup Lemon Yellow. Tint 1/4 cup light Lemon Yellow. Tint 1/4 cup No-Taste Red. Tint 1/4 cup Royal Blue. Tint 1/4 cup Brown/No-Taste Red combination. Tint 1/2 cup Black. Reserve 2 cups white
3) Ice sides of cake
Cover sides with white icing and smooth with spatula.
4) Outline sponge
With tip #3 and light yellow icing, outline sponge area and sponge holes. Pipe in sponge holes and smooth with finger dipped in cornstarch.
5) Create eyes
For whites of eyes and teeth, pipe with tip #3 and white icing. For irises, pipe in blue icing. Pipe black icing for the pupils. Smooth with finger dipped in cornstarch.
6) Outline features
With tip #3 and black icing, outline facial features, arms, shirt, pants, tie and legs.
7) Create mouth
Pipe in black icing using tip #3. Outline and pipe in tongue using tip #3 and red icing. Smooth with finger dipped in cornstarch.
8) Grab your yellow icing
Cover head, arms and legs using tip #16 and yellow icing.
9) Create shirt and shoes
Fill in shirt with white icing using tip #16. Outline shoes with white icing and fill in using tip #16 and black icing. Cpver socks and toes of shoes using tip #16 and white icing.
10) Fill in pants
Cover pants with tip #16 and brown/red icing.
11) Finish socks and shoes
Pipe stripes on socks using blue and red icing. Pipe white shoelaces.
12) Put on the finishing touches!
Using red icing, fill in SpongeBob's tie, pipe freckles and outline his cheeks and chin. Pipe eyelashes using black icing.
More SpongeBob Party Ideas View All
More Boys Birthday Ideas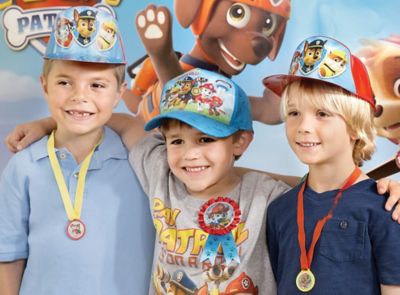 PAW Patrol Party Ideas
MOM Patrol is on the job! Your mission: To give the party pups a fun-filled birthday adventure.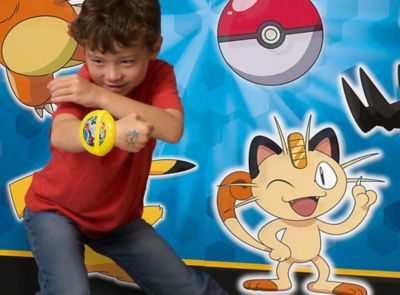 Pokemon Party Ideas
You gotta catch 'em all… our decorating, favor, dress-up and cake ideas, that is!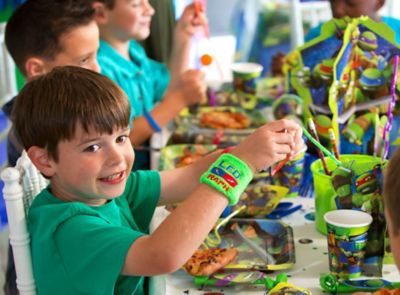 TMNT Party Ideas
Shell-kicking ideas for your Teenage Mutant Ninja Turtles shindig!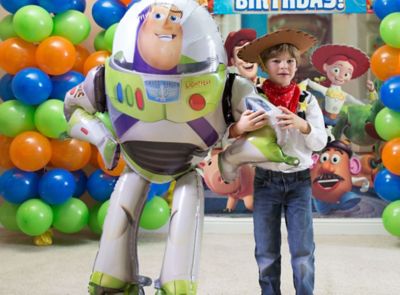 Toy Story Party Ideas
Mix and match our favor, snack, and decorating ideas for a one-of-a-kind celebration!