Spider Man Cake How To
How-To
| | | | |
| --- | --- | --- | --- |
| Yield | Servings vary | Level | Advanced |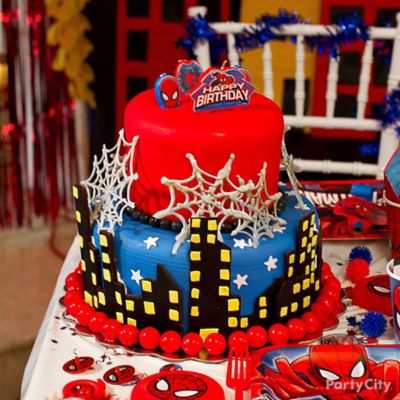 Ingredients:
2 - 6 in. cake rounds
2 - 10 in. cake rounds
Buttercream icing mix
1 box multicolor fondant
1 box pre-rolled black fondant
1 box pre-rolled white fondant
White Candy Melts®
Red gumballs (about 40)
Black Sixlets® (about 60)
Supplies:
Spider-Man birthday candles
Fondant roller
Fondant smoother
Mini star cookie cutter
Cake decorating set
Pizza cutter or paring knife
16 in. cake platter
Parchment paper
Follow Instructions
1) Prepare cakes
Break out your superhero cake decorating skills! To start, prep your cakes for the fondant by icing them with a thin layer of buttercream icing. (Reserve some icing for attaching the gumballs later.)
2) Cover top tier
Roll out the red fondant from the multicolor boxed set and smooth it over the smaller cake. Trim off excess with a pizza cutter or paring knife.
3) Cover bottom tier
Repeat with the blue fondant for the larger cake.
4) Create city skyline
To create the city skyline, roll out the black fondant and cut out building shapes with a paring knife or pizza cutter.
5) Create building windows
Roll out the yellow fondant and cut out little squares for the windows.
6) Create stars
Roll out the white fondant and cut out stars with a mini star cookie cutter.
7) Attach buildings and stars
Use dabs of icing to "glue" the windows to the buildings and the buildings and stars to the cake.
8) Attach gumballs
Dab the red gumballs and black Sixlets® with a dot of icing each and press them into the bases of the cakes.
9) Create webs
Time to equip Spidey with his webs! Melt White Candy Melts in the microwave and fill a decorating bag with the candy. Fit the bag with a piping tip and draw out the webs in Candy Melts on a piece of parchment paper. Let dry completely, then peel off and arrange on the cake.
10) Top with candles
Arrange Spider-Man birthday candles on top and present to your little birthday hero. He'll be delighted that Spidey's swung by to wish him a happy birthday!
More Spider-Man Party Ideas View All
More Boys Birthday Ideas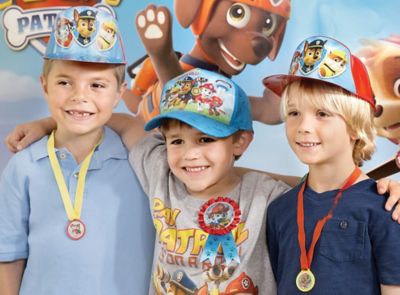 PAW Patrol Party Ideas
MOM Patrol is on the job! Your mission: To give the party pups a fun-filled birthday adventure.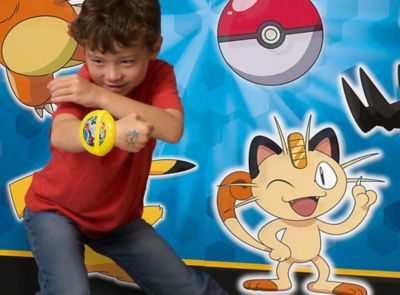 Pokemon Party Ideas
You gotta catch 'em all… our decorating, favor, dress-up and cake ideas, that is!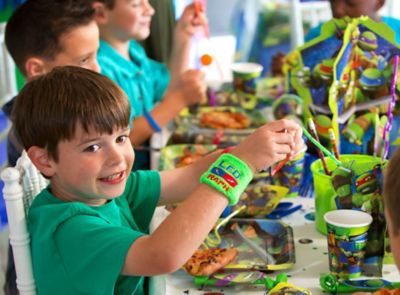 TMNT Party Ideas
Shell-kicking ideas for your Teenage Mutant Ninja Turtles shindig!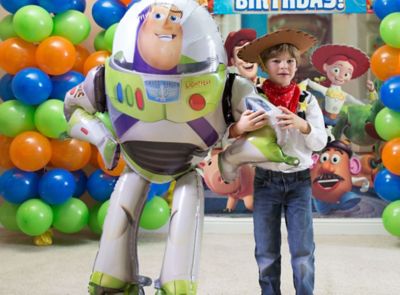 Toy Story Party Ideas
Mix and match our favor, snack, and decorating ideas for a one-of-a-kind celebration!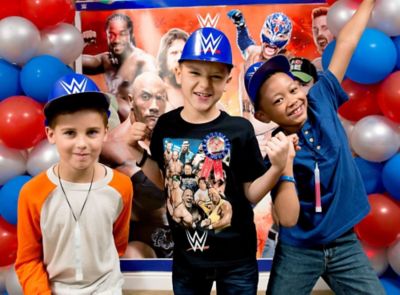 WWE Party Ideas
Mix and match our favor, snack, and decorating ideas for a one-of-a-kind celebration!