Scooby-Doo Cake How To
How-To
| | | | |
| --- | --- | --- | --- |
| Yield | Servings vary | Level | Advanced |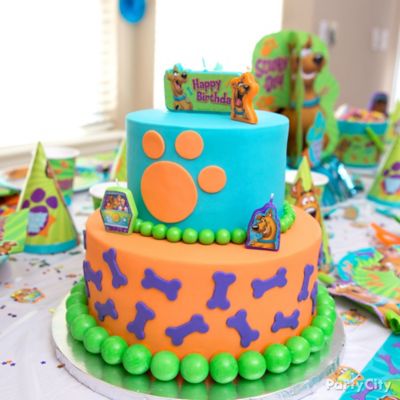 Ingredients:
2 two-layer cake rounds, 6 in. and 10 in. in diameter
Buttercream icing
2 boxes pre-rolled white fondant
Sky blue icing color
Kiwi green gumballs (about 50)
Kiwi green Sixlets®* (about 80)
Supplies:
Toothpicks
Fondant roller
Fondant smoother
Fondant cutters
Pizza cutter or paring knife
Scooby-Doo birthday candles
16 in. cake platter
Follow Instructions
1) Prepare cake rounds
To prepare both cake rounds for fondant, ice them with a layer of buttercream icing.
2) Create orange fondant
To create orange fondant for bottom layer, knead a ball of white fondant until soft. Using a toothpick, dot orange icing color onto fondant, and knead until evenly distributed. Save some orange for step 5.
3) Color blue fondant
Knead a ball of white fondant until soft and repeat tinting method with sky blue icing color for top tier. Knead until color is evenly distributed.
4) Roll out fondant
Roll out orange fondant. Place over larger cake round and smooth using a fondant smoother. Trim off excess with a pizza cutter or paring knife. Do the same for the blue fondant on smaller cake. Place smaller cake on larger cake.
5) Create paw print
To create an orange paw-print for the top tier take the extra orange fondant from step 2 and roll out. Use two different sizes of circle cookie or fondant cutters and cut out one large circle and three small circles. Use buttercream frosting as an adhesive. Place larger circle on top tier and place the three smaller circles so that they are in the shape of a paw.
6) Tint fondant violet
Take another ball of white fondant and knead until soft. Use toothpick method to dot violet icing color into fondant and knead until color is even.
7) Make the dog bones!
Roll out violet fondant and cut use paring knife/pizza cutter to freehand dog bones. Adhere dog bones on lower tier of cake using buttercream frosting. Make two rows of bones that appear to be tumbling as you turn the cake.
8) Place gumballs
Gumballs, yay! Take the larger kiwi gumballs and line the bottom of the cake with them, using buttercream frosting as adhesive. Next take the kiwi Sixlets® and line the bottom of the top tier, also using buttercream frosting as adhesive.
9) Place birthday candles
Adorn the cake with Scooby-Doo candles. Scooby would approve!
More Scooby-Doo Party Ideas View All
More Boys Birthday Ideas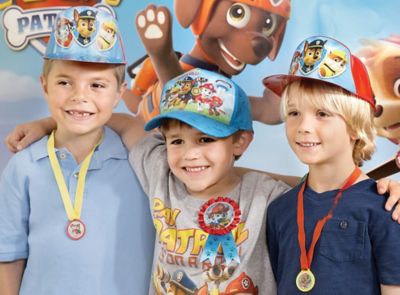 PAW Patrol Party Ideas
MOM Patrol is on the job! Your mission: To give the party pups a fun-filled birthday adventure.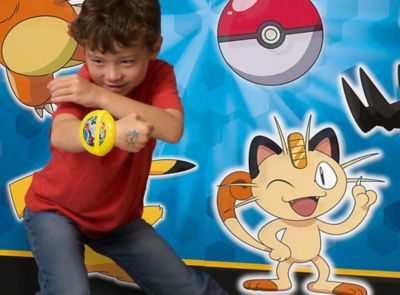 Pokemon Party Ideas
You gotta catch 'em all… our decorating, favor, dress-up and cake ideas, that is!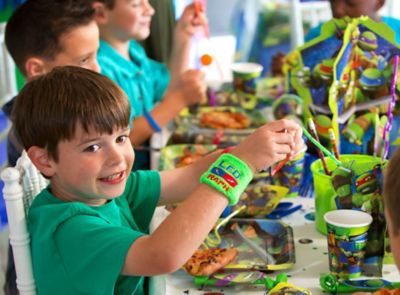 TMNT Party Ideas
Shell-kicking ideas for your Teenage Mutant Ninja Turtles shindig!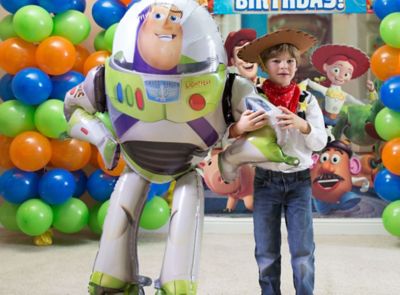 Toy Story Party Ideas
Mix and match our favor, snack, and decorating ideas for a one-of-a-kind celebration!