Party Table Ideas

Scooby-dooby-delicious! What does Scooby love even more than Scooby snacks? Yummy birthday cake!

Set the table with Scooby's happy face!
Hey, Scoob stepped on the cake!
Decorating Ideas

Groovy! Add flair to the party room with these Scooby-Doo decorating ideas! The kids will have a blast eating Scooby snacks and solving mysteries at the Mystery Solver's Club headquarters.

Scooballoons make the party room pop!
Surprise the club with a life-sized Scooby (balloon)!
Game & Activity Ideas

Secret pinata ribbon, where are you?!

We found a mystery, gang! Click around here and you'll find inspiration for games and activities for the Mystery Solver's Club. They'll have a Scooby-good time!

Let's play stick the tag on the Scoob!
Take pics with a DIY photo prop
Favor Ideas

Give out the perfect mystery-solving tools

Look, favors for the whole bunch! Go hunting for favor possibilities here, and see how many ideas (and clues!) you can find.

Like, cool reusable cups, Scoob!
Hey gang, check out these easy mystery favor bags!
Dress Up Ideas

Tag-worthy accessories for the birthday star

Groovy accessories! Check out fun Scooby-Doo dress-up ideas to make the kids feel like they just got out of the Mystery Machine!

Put on your party thinking caps!
Steal Daphne's style with these cute party hats!
Invitation & Thank You Ideas

Send everyone a photo invitation

Jinkies, a party! You don't have to be a ghost to creep around our cool ideas for invites and thank you notes. Have fun letting the gang know about your Scooby-Doo celebration!

Include tattoos as a secret pass in your invites
Scoob-ify your thank you notes!
More Boys Birthday Ideas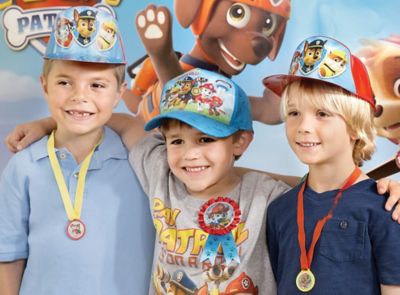 PAW Patrol Party Ideas
MOM Patrol is on the job! Your mission: To give the party pups a fun-filled birthday adventure.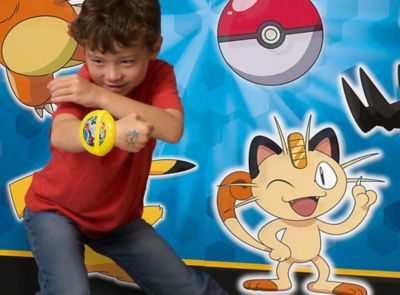 Pokemon Party Ideas
You gotta catch 'em all… our decorating, favor, dress-up and cake ideas, that is!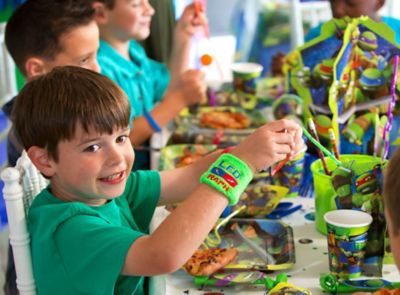 TMNT Party Ideas
Shell-kicking ideas for your Teenage Mutant Ninja Turtles shindig!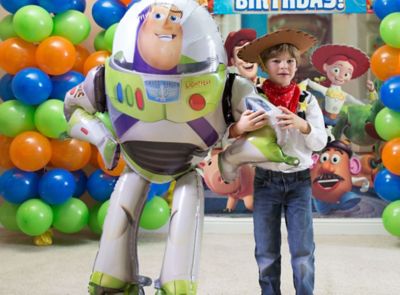 Toy Story Party Ideas
Mix and match our favor, snack, and decorating ideas for a one-of-a-kind celebration!