Sweets & Treats Ideas
| | | |
| --- | --- | --- |
| | | |
| Yo ho, yo ho, it's a pirate's cake for all! | X marks the brownies! | Maroon yerself on this island-cake! |
| How-To | How-To | How-To |
| Your buccaneers will be thrilled to dive into an edible treasure map. | "X" marks the spot for brownies that are quick and easy to decorate! | It's happy landings for everyone at the birthday party with this island cake. |
| | | |
| --- | --- | --- |
| | | |
| Ahoy matey, a mountain of treasure-cakes! | Spy on crispy rice treats! | Is this treasure map cheesy or what? |
| How-To | How-To | How-To |
| Bake and decorate cupcakes with Jake and the Never Land Pirates icing decorations. | When kids scope out the party treats, this pirate's spyglass is sure to catch their eye! | Cheese and crackers become savory treats to treasure with this easy idea! |
| | | |
| --- | --- | --- |
| | | |
| Ahoy mateys! Skewers of fruit and cheese ahead! | Steer Bucky to these cookies! | Piratey stripes and lickable loot! |
| How-To | How-To | How-To |
| Change that "Aargh!" into "Mmmm!" with these easy grape-and-cheddar snacks. | It's easy to take your favorite cookies on a high-seas journey with Jake! | Kids love sweet and salty candy-dipped pretzels and treasure chests. |
| | | |
| --- | --- | --- |
| | | |
| Buccaneer popcorn! | Fly the jolly cheese and set sail for apple slices! | Chocolate covered marshmallows are pure gold! |
| How-To | How-To | How-To |
| Party popcorn is in ship shape when you spray it with Color Mist food color spray! | Fruit suits Jake just fine — especially when it's decorated with easy sea-worthy trims. | Yo ho ho, let's discover these sweet marshmallow treats at the birthday party! |
Set sail on a sea-worthy treats table
Kids will love exploring this Jake-themed table. Treasure as far as the eye can see!
More Jake Party Ideas View All
More Boys Birthday Ideas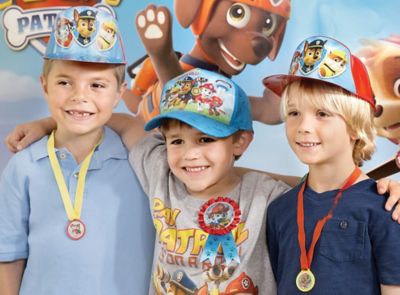 PAW Patrol Party Ideas
MOM Patrol is on the job! Your mission: To give the party pups a fun-filled birthday adventure.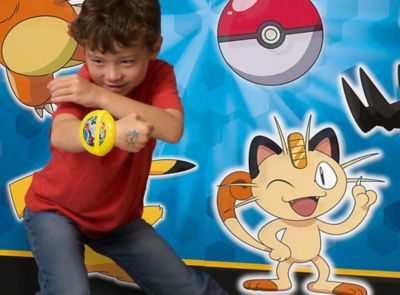 Pokemon Party Ideas
You gotta catch 'em all… our decorating, favor, dress-up and cake ideas, that is!