Table Decorating Ideas

Travel to Never Land! A pinch of pixie dust and our Jake and the Never Land Pirates party decorating ideas transform your dining room into an island adventure. I spy birthday fun off the port bow!

Create arr-worthy pirate place-settings!
Make a pirate-friendly party room with Jake decorations!
Decorating Ideas

Set sail for Never Land with nautical decorations!

Add more arrr-worthy touches like a treasure map on the floor, a DIY wall display and an awesome entry decked out with a scene setter and balloons!

This pirate party game doubles as a decoration!
Set sail with an easy DIY decoration!
Game & Activity Ideas

Fill a pirate pinata with loot!

Set sail for fun! Your band of birthday mateys will love being pirates for a day. Check out our Jake and the Never Land Pirates game ideas for treasure hunts and pirate pinatas to keep your crew smiling as they sail the birthday seas!

Help Jake solve this "pirate problem" for gold doubloons!
This pirate game doubles as a decoration!
Favor Ideas

Fill favor buckets with treasure and goodies!

Treasure awaits! Send your little pirates home with riches galore! See our Jake and the Never Land Pirates party favor ideas below for take-home souvenirs that'll make them smile long after the birthday adventure is over.

Make them smile with overflowing favor cups!
Save your doubloons and some time with a favor value pack!
Dress Up Ideas

Heave ho, here we go! Jake, Izzy and Cubby never leave the ship without their pirate attire! Get the birthday boy and his mateys ready for fun with these cool Jake and the Never Land Pirates costume ideas.

He'll love being Jake for the day!
Hand out masks and eyepatches to all of his pirate pals!
Invitation & Thank You Ideas

Say "Ahoy" to party pirates with Jake invitations!

Hey ho! The adventure starts as soon as you gather your crew together. With Jake and the Never Land Pirates party invitations, each li'l pirate will be ready to set sail for birthday fun!

Add a pre-party treasure to your invitations!
Include a pic of the pirate crew with your thank you's
Jake Sweets & Treats Ideas View All
13 Yo Ho! Jake and the Never Land Pirates Treats Ideas

Your band of buccaneers will be thrilled to dive into the cool edible treasure map, sand and eye patch!

"X" marks the spot for brownies that are quick and easy to decorate! Use Icing Pouches and Jake and the Never Land Pirates Icing Decorations to create the cool treasure map on top.

Get Inspired
More Boys Birthday Ideas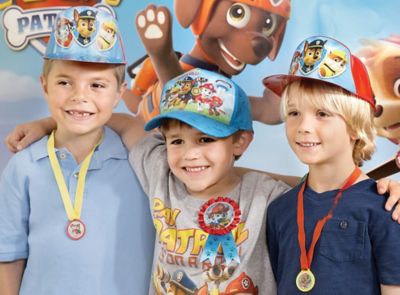 PAW Patrol Party Ideas
MOM Patrol is on the job! Your mission: To give the party pups a fun-filled birthday adventure.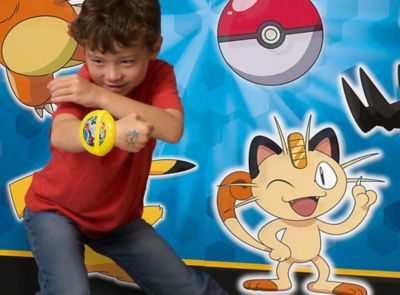 Pokemon Party Ideas
You gotta catch 'em all… our decorating, favor, dress-up and cake ideas, that is!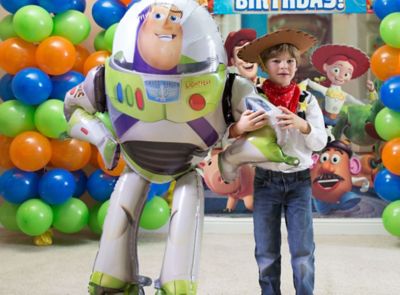 Toy Story Party Ideas
Mix and match our favor, snack, and decorating ideas for a one-of-a-kind celebration!