Despicable Me Frame DIY
More Despicable Me Party Ideas View All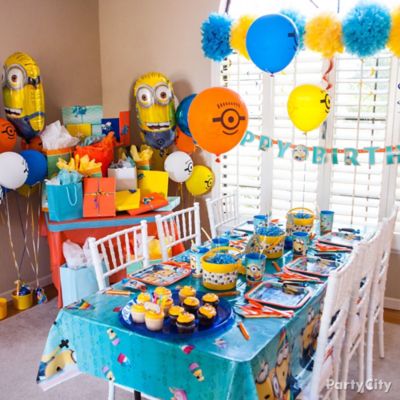 Minion Mania!
Plenty of Despicable Me decorations and party supplies will make for a super fun birthday.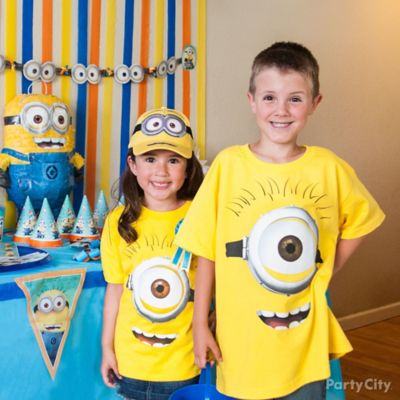 Minion Mini Me's
Give your one-in-a-Minion birthday star a Despicable Me outfit for his big day!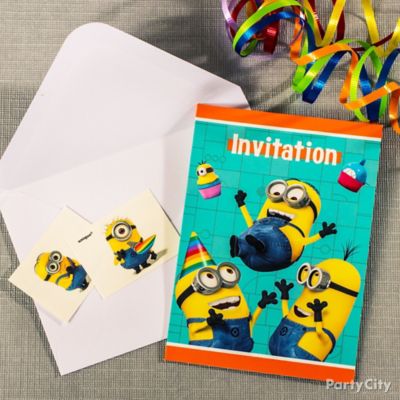 Minions assemble!
Before the party can begin you must gather your team of party assistants!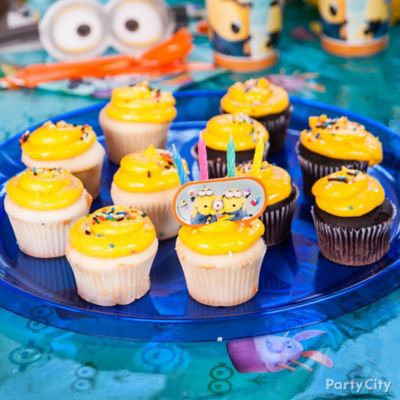 Delish Despicable Me dessert!
The Minions' favorite foods are bananas and "bapples" (Minion-speak for apples), but your mad geniuses will eat up these Despicable Me cupcakes!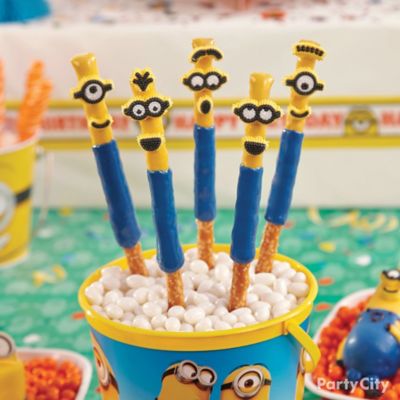 Gru, we shrunk the Minions!
Join the Minions as they crack up the party with their pretzel personalities. A dip in Candy Melts® candy does the trick.
More Boys Birthday Ideas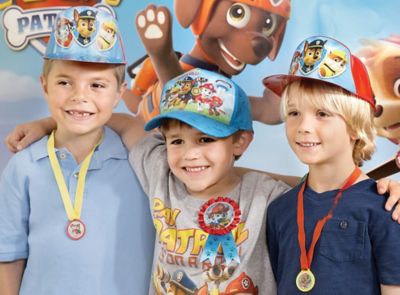 PAW Patrol Party Ideas
MOM Patrol is on the job! Your mission: To give the party pups a fun-filled birthday adventure.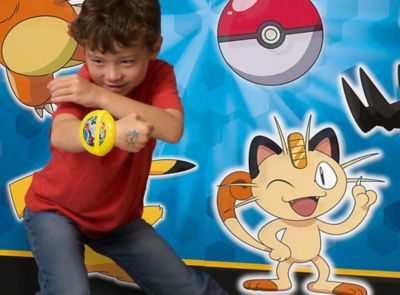 Pokemon Party Ideas
You gotta catch 'em all… our decorating, favor, dress-up and cake ideas, that is!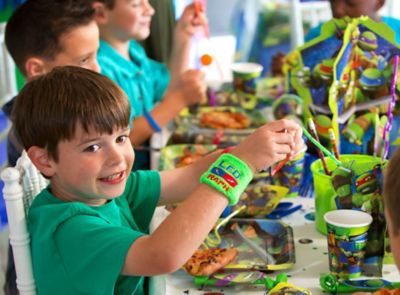 TMNT Party Ideas
Shell-kicking ideas for your Teenage Mutant Ninja Turtles shindig!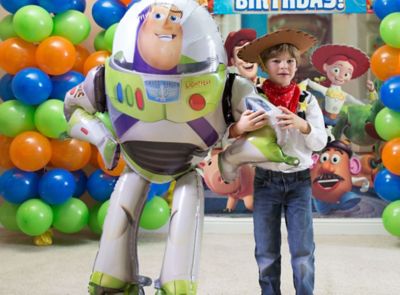 Toy Story Party Ideas
Mix and match our favor, snack, and decorating ideas for a one-of-a-kind celebration!